Dream Escape Magazine – Autumn/Winter
4th October 2023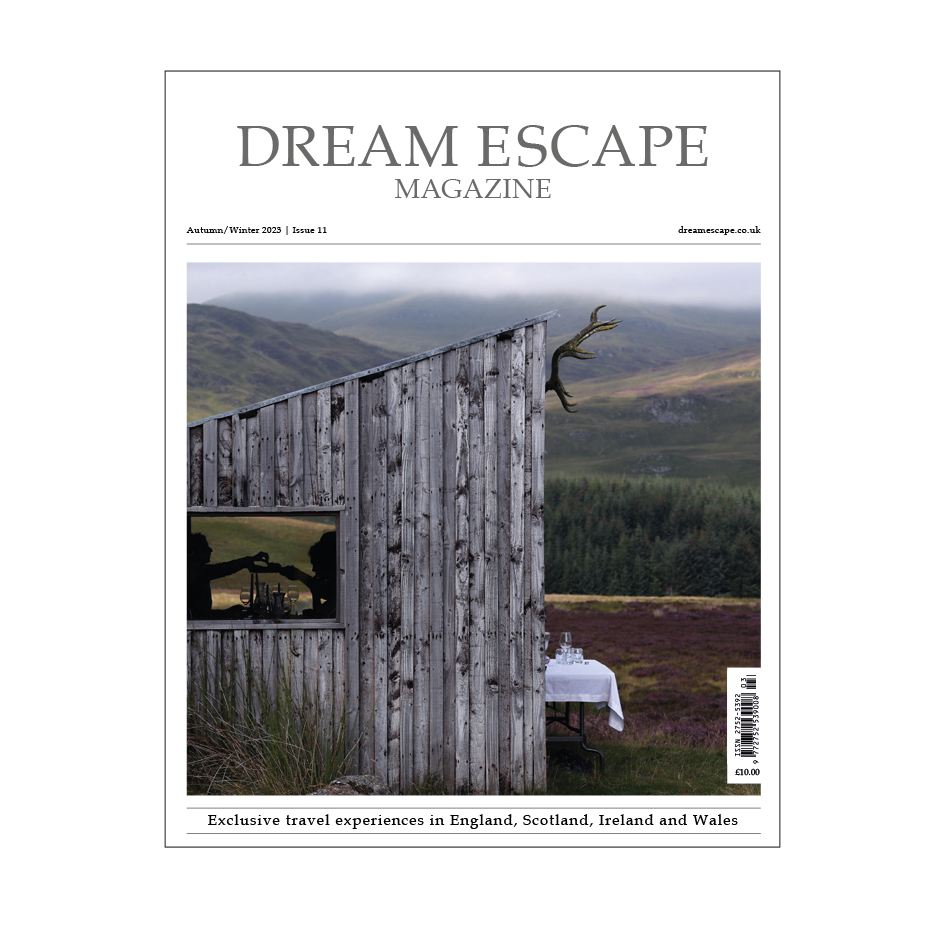 Welcome to a star-studded edition of Dream Escape Magazine 

 The UK & Ireland frequently plays a starring role on the big screen, and Dream Escape always endeavours to bring that cinematic sparkle to our clients, creating exciting journeys to the destinations that have inspired us all for so many years.

In our set-jetting pullout, we explore the Scotland of Harry Potter and Outlander, the stunning stately homes and gardens featured in many English dramas, as well as delving deep into Ireland's Star Wars and Game of Thrones connections, and the showstopping coastline of Wales.

Along with our usual features, we follow in the footsteps of treasured characters and real-life marvels who have shaped the history, heritage and character of our countries

Let us help you create your very own starring role in 2024. Dream, escape, travel, live…

Best wishes,

David, Holly and everyone at Dream Escape!