8th May 2020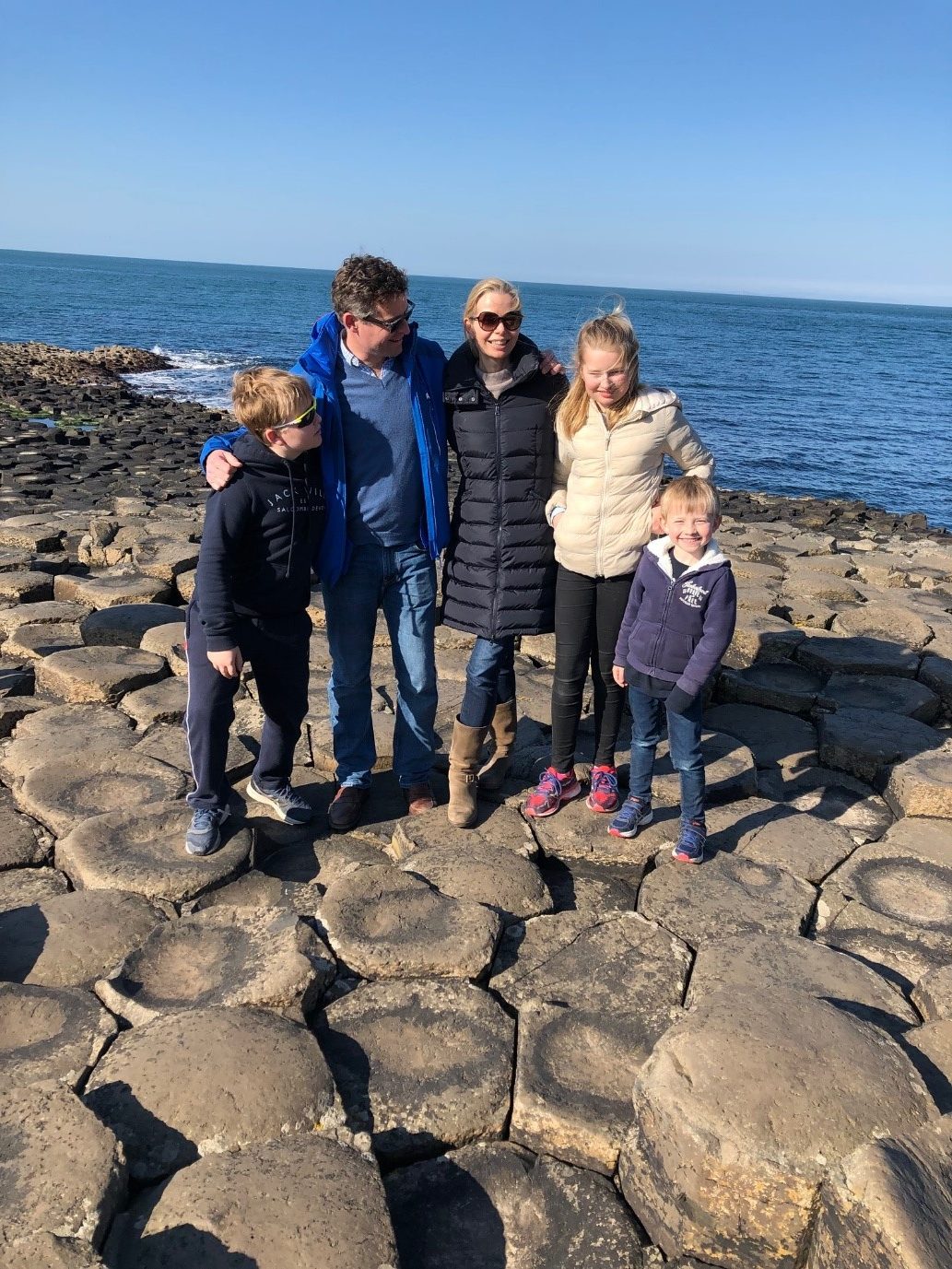 Introduction:
It's been an unusual chapter with the lockdowns and working from home, however, it has brought time to pause and reminisce. I have many fond memories from my childhood right through to setting up our business, Dream Escape in 2005. Whilst I have been delving into a variety of different chapters of my life, I have been thinking about my times living in all three of the countries that we are so fortunate to represent; Ireland, England and Scotland.
I decided to share with you some of my memories and thoughts on some of these beautiful parts of the world. I hope it might bring a smile to your face, remind those that have been to some of these wonderful destinations and inspire others on what is possible when the barriers to travel are lifted and we can all explore again.
Chapter One:
Donegal, Ireland
My first chapter begins in Ireland. I grew up in Northern Ireland (I'll touch on this in a later chapter) and we used to have many happy family holidays in southern Ireland. This is where I want to begin, in a beautiful remote part of the country called Donegal. For those of you who aren't familiar with Donegal, it's the most northerly western point of Ireland. It has often been said that Donegal is Ireland's forgotten county and I would wholeheartedly agree. It is Escapism at it's purest.
We used to stay near a bustling market town called Ballybofey, surrounded by rolling hills and close to the River Finn. The scenery on the drive from the north of Ireland would change to undulating roads with peat bogs (often with sheep warming themselves on the tarmac) to the smell of turf fires. Time stood still and the lighting was so soft and the air thick that we all slept like babies!
My parents are keen fishermen and I used to spend many hours exploring the banks of the river with my siblings whilst my parents fished for salmon. On other days we would head to the coast and explore vast sandy deserted beaches, fish for mackerel and BBQ in the dunes. The beaches were pristine and on sunny days we would brave the Atlantic and swim. It was never remotely warm but embracing!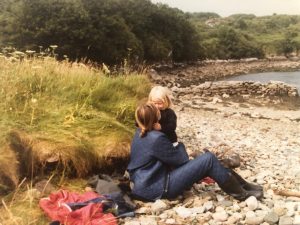 With my mother on the river bank.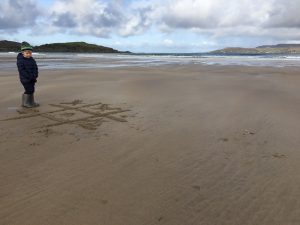 Beautiful Deserted beaches.
I have returned to Donegal many times over the years and I've loved being able to return with my own family. On one of our more recent visits we took our youngest son to explore Donegal and meet some of the lovely people that look after our clients. On this expedition we stayed in an incredible lighthouse, Fanad Head Lighthouse. A fully restored lighthouse that you can tour and stay in, with exceptional views out to the Atlantic. On the day we chose to stay Storm Ophelia happened to be coming through Ireland. Having narrowly missed a hurricane in the British Virgin Islands we couldn't believe that we were going to experience a major storm in Ireland in a lighthouse!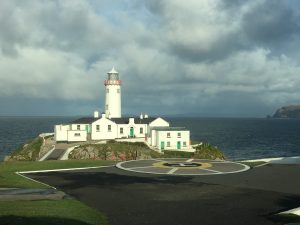 Fanad Lighthouse.
Our boys are avid Star Wars fans and we spent time with one of our expert mountaineer guides who was on set at Malin Head with the cast during the filming of Star Wars, The Last Jedi (2017). Bren is extremely knowledgeable and our youngest loved the walking tour of all the famous locations.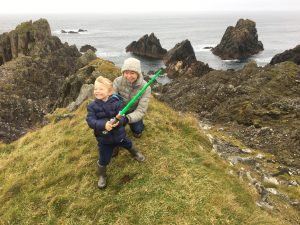 Star Wars!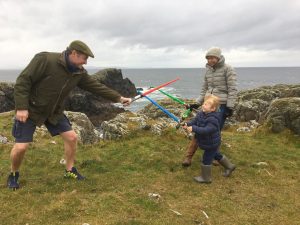 My last visit to Donegal was with my father to see David complete an epic 20 day solo Wild Atlantic Cycle Bike Ride from Kinsale all the way to Muff in Donegal. It was an incredible 2195km ride and he managed to raise over £10,000 for 3 key charities with so much support from the travel industry and friends.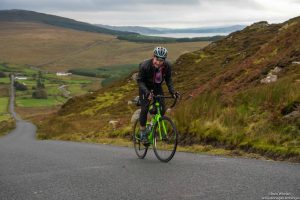 David cycling the epic Wild Atlantic Way.
Donegal will always hold a special place in my heart and I was honored to have been asked to be on a National Geographic panel about Donegal a few years ago. It is without doubt a really special part of the world and one that I would happily return to often.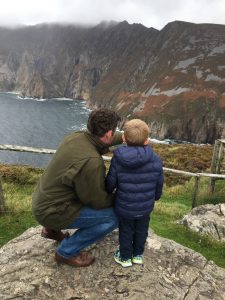 Pointing out Slieve League to our youngest.
Below are some lovely articles that have been written about Donegal and go into more depth about some of the highlights. They pick up on the spectacular scenery, Sleive League (Europe's highest cliffs), history, Christian relics, shipwrecks and more.
Click on the below links to read the articles:
National Geographic Traveller Article
The locals are delightful and will welcome you with open arms and leave lasting memories.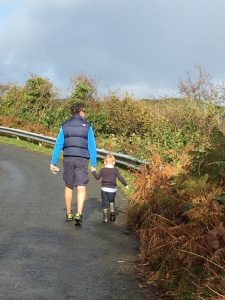 Leaving Donegal but always ready to return!