25th March 2018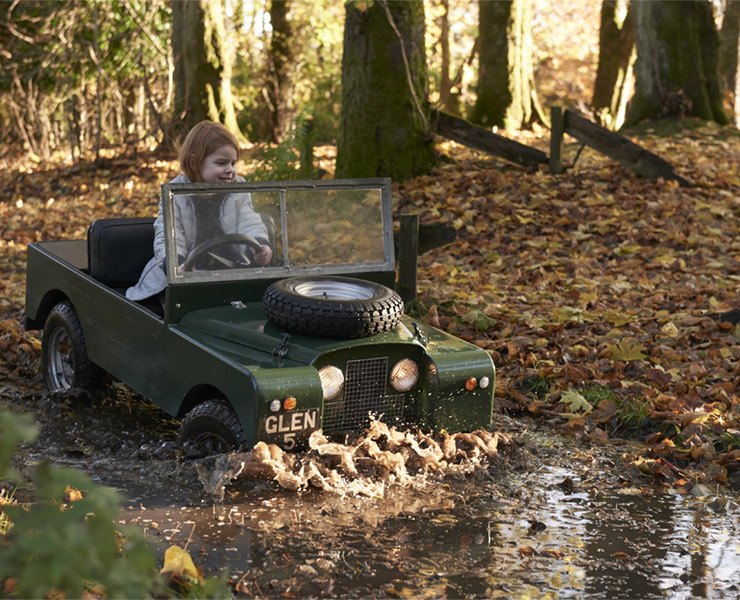 Inspire the teens and children in your travel groups with these unique, entertaining and engaging ideas to incorporate into a tailor-made programme.
ENGLAND
Embark on an urban adventure to entertain a well-travelled teen exploring street art and graffiti culture with a local expert. Or perhaps explore one of the world's most iconic luxury brands at a unique behind the scenes look at Ferrari at the London Design Museum. For budding fashionistas take afternoon tea to a new dimension at a top London hotel indulging in Manolo Blahnik biscuits and designer cuisine. Follow with a truly upscale experience as a fashion trunk brimming with vintage couture to borrow and sample is delivered to your suite.
Learn the mysteries of London, explore museums and famous monuments with custom designed maps, treasure and scavenger hunts. For the younger travellers, private butlers, children's concierges, the most knowledgeable guides and personal touches such as story books, dressing up boxes and bedtime story libraries will ensure home from home on your big adventures.
SCOTLAND
Keep the youngest members of the family enthralled with fairy trails and potion making at a magical walled garden. Enjoy the freedom and flexibility of a luxury beachfront villa which is said to have inspired Robert Louis Stevenson to write Treasure Island and explore the estate and beaches on Scotland's stunning golf coast. Keep the children entertained with organized sports and outdoor activities from a bespoke tennis clinic at a Wimbledon champion's Scottish Property or golfing at the famous Gleneagles. Travel to the west coast and explore the rugged coastline from a luxury castle base. Paddle through the Scottish wilderness by sea kayak spotting rare wildlife and seabirds experiencing remote islands and inlets and thrilling tide races. Try tank driving, sea fishing, star gazing and explore the endless opportunities Scotland has to offer.
IRELAND
In this digital age it is good every now and again to disconnect and re-engage with family, nature and the great outdoors. Ireland provides the perfect location for this with an abundance of opportunities for excitement and adventure. With a dramatic coastline at your disposal, try the sport of coasteering, pushing boundaries for an adrenaline rush and amazing sense of achievement. Sample Europe's best beaches and try surfing, body boarding and paddle boarding with experts. The coast also provides the perfect place for 'wild food' foraging getting back to basics with a chef cooked foraged meal.
After revitalizing in the fresh air, settle back at one of our exclusive properties. Maybe enjoy a private movie screening in a luxury in-house cinema or a 'lego butler' service for younger guests ending the night with customized tales starring your little ones as heroes and heroines.
New Experiences – Exclusive Escapes – Fast Selling Events
Clause 73: Visit the newly opened Harry Potter shop in Glasgow as part of a themed itinerary for wizards witches and muggles. Dream Escape excels in 'set jetting' experiences with exclusive behind the scenes and insider access to movie locations and destinations.
Sensational Butterflies (29 Mar – 16 Sept) Visit the Natural History Museum, London and follow the trail through a jungle habitat in the heart of London as hundreds of butterflies fly around you in this unique experience.
Click below for more family themed itinerary ideas>>>
Harry Potter sample itinerary  (England > Special Interest)
Scotland Adventure Playground sample itinerary (Scotland >Family)
Cultural Cities London (London > special Interest)