22nd July 2019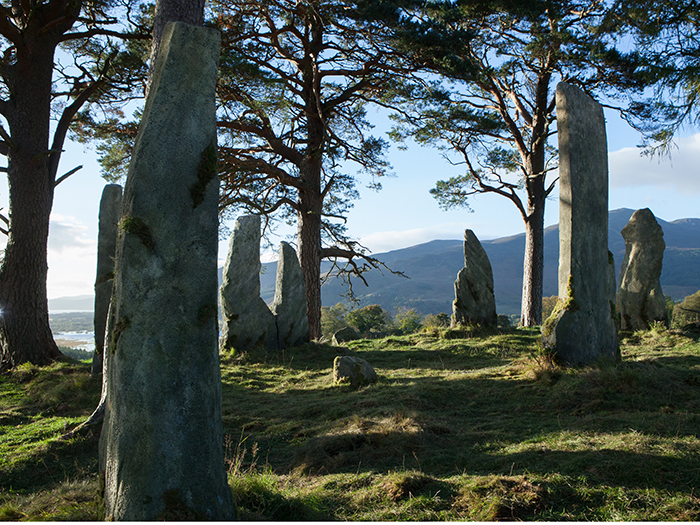 From Mary Poppins' London to Harry Potter's Scotland and the magical Kingdom of Westeros, discover ancient castles, iconic destinations and explore filming locations in a spectacular set-jetting itinerary.
 Our intimate knowledge of filming locations and personalities make Dream Escape the perfect choice to take you to the heart of the action, exploring undiscovered, off the beaten track locations with insider knowledge and the most experienced planners and guides in the business.
Ahead of the forthcoming movie, take a trip to Highclere to meet owners of the real Downton Abbey, visiting the stud and immersing in quintessential English life with authentic Royal connections. Explore London with your very own spy map like James bond, visit the Bond in Motion Exhibition at the London Film Museum admiring the iconic cars used in the films before sitting back in a custom-crafted, Rolls Royce Phantom, worthy of 007, or perhaps racing down the Thames in a high-speed RIB.
With personalised amenities and themed supper and snacks at our luxury hotels we can transform a holiday into a trip of a lifetime. Celebrate Mary Poppins' London with a tour of Bloomsbury, afternoon tea and a supercalifragilistic walking tour. Our guides will take you on a themed treasure hunt, anything from Harry Potter to Paddington Bear. Packed with information, each family member will be delighted with their own set of hand drawn personalized clues giving a brilliant insight into the capital city.
      ______________________________________________________
As the popularity of Outlander continues with a new series premiering later this year or early 2020, follow in Jamie and Claire's footsteps and explore the romantic castles, standing stones and sweeping panoramas of Scotland with exclusive visits to the latest filming locations. Our in-house Head of Guiding is the perfect choice having had unique studio and set access during filming.
Visit Rosslyn chapel with private candlelight drinks for an atmospheric step back in time. Featured in the Da Vinci Code, its mysterious symbolism has intrigued visitors for generations. The life of Mary, Queen of Scots has provided inspiration for the new film released this year. Take a private visit to the baroque Palace of Holyroodhouse which is perhaps best known as her home and the setting for many of the dramatic episodes in her turbulent reign. Perhaps take a ranger guided walk in Glencoe discovering filming locations for this and many other epics, with the beautiful back drop of Scotland's most stunning scenery.
Bond 25 (with a working title of Shatterhand) is set for a 2020 release.  Visit Highland filming destinations and exclusive estates where the latest in the James Bond series has been shot, for an outdoor Scottish sporting experience and to enjoy the unspoilt wilderness, sandy lochs and dense forests.
______________________________________________________
The dramatic and wild Irish scenery provides the backdrop for many well-known set-jetting locations. Embark on a movie exploration along the Wild Atlantic Way from Harry Potter at the Cliffs of Moher to the Star Wars at the ancient Skelligs.
Explore Northern Ireland and uncover the stunning locations, medieval ruins and wild landscapes associated with The Game of Thrones. Take a private Game of Thrones boat tour or sea safari. See your favourite scenes of Winterfell on a cycling tour along the shores of Strangford Lough and perhaps visit the Antrim coast and indulge in a Game of Thrones themed afternoon tea at a 17th Century haunted castle before exploring movie locations steeped in local myth and legends.
Follow these links to our unique 'set-jetting' programmes