4th November 2018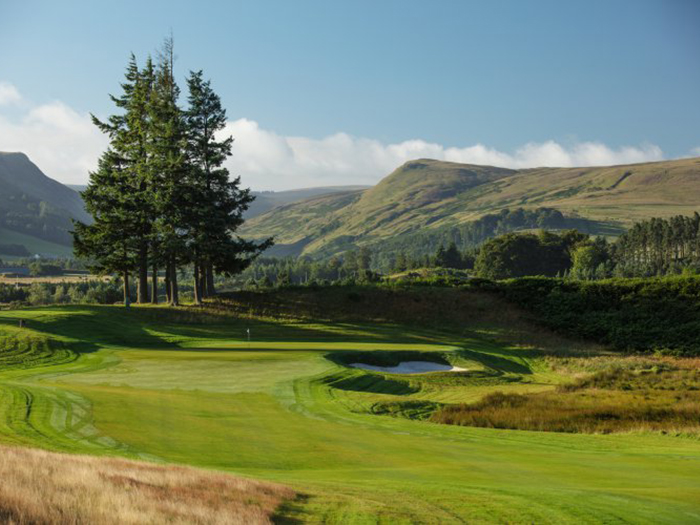 A magnet for golfers across the globe, the UK and Ireland are a golfer's paradise and home to an impressive number of outstanding courses like the courses of St Andrews including the Old Course, Muirfield, Royal Dornoch, Ballybunion, Old Head Kinsale, Lahinch, Royal Portrush and Royal County Down, the list is endless. Alongside golf, your clients can also enjoy a taste of what these countries have to offer such as fascinating history, incredible landscapes and impeccable hospitality. Our chauffeur-driven programmes showcase England, Scotland and Ireland at their finest for both golfers and their companions.
We realise that time is a precious commodity, especially when it comes to planning inspirational travel experiences. Dream Escape affords you peace of mind by taking care of all your golfing arrangements from start to finish with access to a wide range of private and Championship golf courses as well as the lesser known links courses that will take you off the beaten track. Our planners will identify the most suitable properties, seeking out the best golf courses for the varying abilities and individual requirements of your clients.
FAQ's
How far in advance do you need to book a tee time?
It depends on the course you want to play but it is advised to book as far in advance as possible to avoid disappointment.
Some courses, especially the Championship courses, do require a handicap certificate. Always best to check before your finalise any itinerary.
What about equipment, clients want to bring own or have equipment provided?
Some clients may prefer to being their own clubs but it is also possible to rent clubs and shoes at most clubs. Where available, club rental is recommended, especially at Championship Courses. The equipment is top of the range and will save on transportation (both air and land).
What do we do for the non-golfer on the trip?
Combining a golf experience with a sight seeing itinerary is always popular. Dream Escape specialise in exclusive and inspirational tailor-made travel programmes to suit each clients needs, especially those non-golfers. Our chauffeur-guided touring itineraries are certain to impress, whether it be literary or cultural experiences, gourmet dining, tours of private gardens, staying in exclusive use castles or whisky tasting in a private distillery, any golf tour will always be complimented with additional activities, VIP ticketed events and private experiences tailored to your needs and interests. Check out our website for some sample ideas. www.dreamescape.co.uk
Best times to go based on weather
The climate in the UK and Ireland is temperate, which means it tends to be very changeable, but rarely extreme. The East tends to be cooler and dryer than the West which is milder and wetter. In summer, days are generally mild or warm with daylight continuing until 9pm or later. May and September have weather every bit as good as the summer months.
Based on experience level/scenery what golf courses are the best?
Dream Escape have access to a wide range of golf courses to suit all levels of abilities including the private and Championship courses as well as the lesser known links courses that will take you off the beaten track. The first conversation you will have with Dream Escape will always be about your clients' experience, ability and expectations – this is vital to any planning and to ensure that your itinerary includes the best match for your client.
To give you an idea, some of the best Links Courses are : Royal County Down (Northern Ireland), Ballyliffin (Ireland), Nairn (Scotland), Royal Lytham (England), Muirfield (Scotland), Old Course Portmarnock (Ireland) Royal Portrush (Northern Ireland), Carnoustie (Scotland)  and the courses of St Andrews including the Old Course (Scotland). The lesser known ones would be courses like Portstewart and Ardglass (Northern Ireland), Deer Park and the O'Meara Course at Carton House (Ireland),  Leven Links, Kinghorn, Balcombie and Lochgreen (all in Fife, Scotland). The list is endless.
What else do travel agents need to know?
From experience, golfers tend to know what they want to do and where they would like to play before they call their travel agent. It is important to establish this during the initial planning conversations and to ask them the right questions so that we can all create a programme to impress.