28th January 2020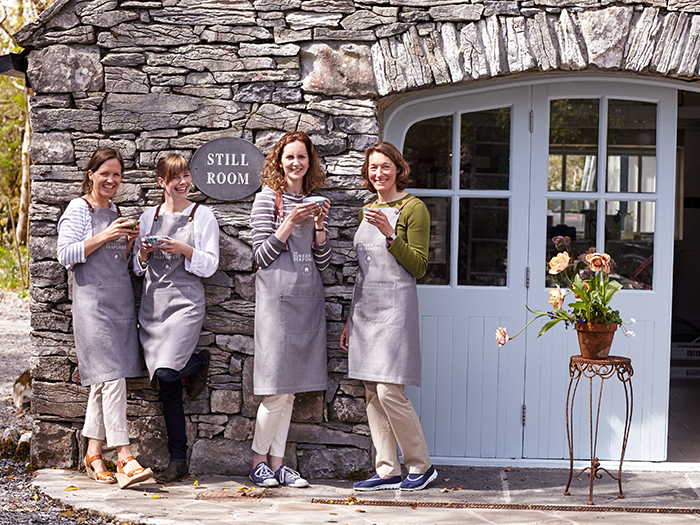 Increasingly at the top of peoples travel 'to do' list is the search for authenticity and to come away with a feeling that they have experienced the true local flavour of a destination. With this in mind, back in November Dream Escape Owner, David, and Head of Sales, Emer, were delighted to host Korena Sinnet from Virtuoso Life magazine on a discovery journey of craft traditions in Ireland showcasing what Dream Escape can offer.
You can read Korena's lovely feature here and continue reading for our highlights of artisan Ireland.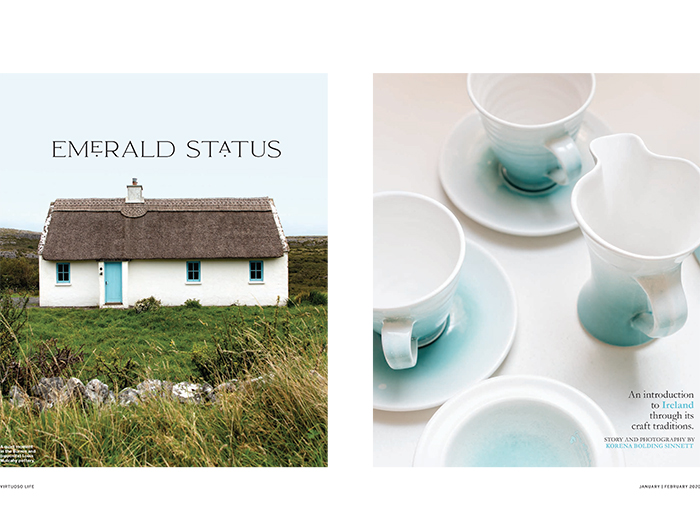 We start in Northern Ireland, an increasingly popular travel destination due to it's dramatic coastal scenery, resurgence in the foodie scene and appreciation of the importance of committed local producers and artisans.
Enjoy an early start at sea, softened with hot ginger wine and a homemade scone with Irish black butter. Head out with a third generation skipper to watch the sunrise listening to him recount fascinating local tales. Sit back and absorb the amazing scenery and wildlife on the sea and shore and sample your freshly cooked catch.
Take a trip along the Causeway Coastal, stopping at Portrush for a walking tour and explore a craft brewery, visit the oldest licensed Whiskey Distillery and fresh tasty causeway ingredients freshly caught and foraged. Visit Belleek Pottery; a prestigious company synonymous with fine porcelain. A private guided tour will take you back in time, allowing you to see pieces dating back to when the pottery was started in 1857. The tour will take you through all aspects of the production area, and provides the chance to meet and chat with the skilled and knowledgeable craftspeople.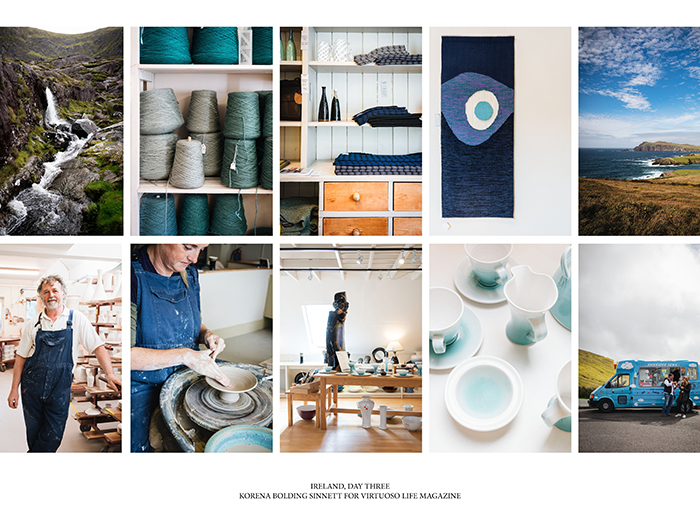 Ireland has a history of weaving and tweed. The town of Ardara, one of Donegal's five Heritage Towns, has long been associated with the tweed and knitwear industries. To this day, they are home to one of only a handful of companies remaining in the area who still produce tweed jackets, overcoats and capes, using wooden hand looms.  Step inside The Ardara Heritage Centre and discover how all their Donegal Tweed items are made from design to production using traditional methods.
Experience a private visit to the weaving mill and workshop at Magee's of Donegal, famed for its handwoven tweed  – have a bespoke fitting with a company which still employs the use of handweavers, and see a weaving demonstration on one of the pedal looms.
Visit Ireland's oldest perfume house for a private tour. This family run business tucked away in the Burren Hills uses inspiration from the surrounding landscapes, plants and wildflowers. Explore the herb garden and learn of the traditional methods used to create creams, candles and soaps.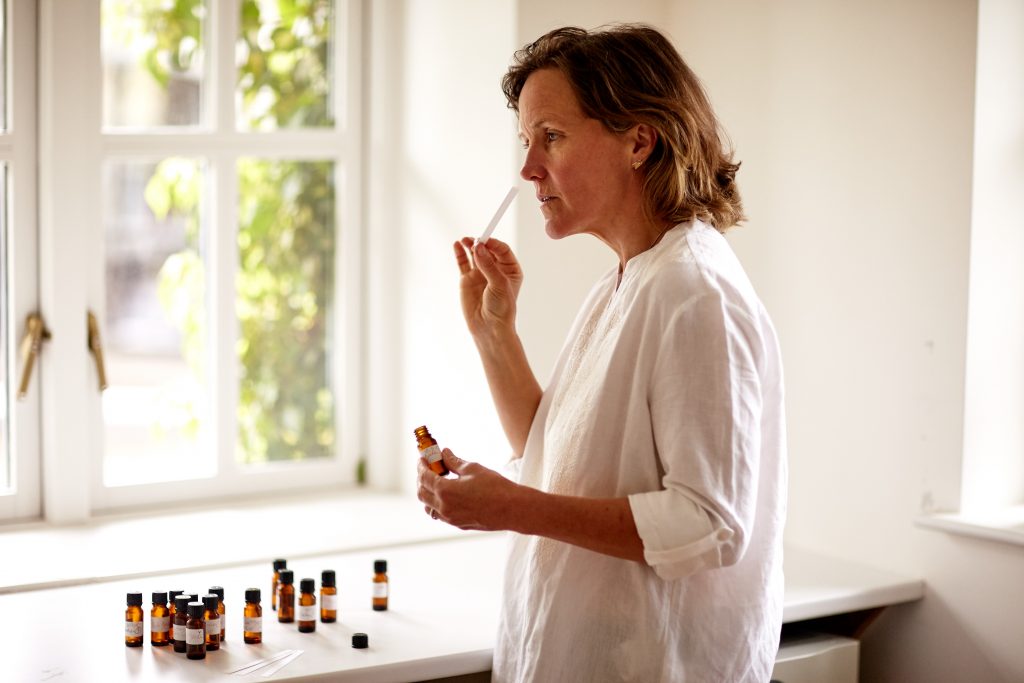 By special arrangement, visit some of the local artists and creatives who live and work in County Kerry. Surrounded by the beauty of the most idyllic part of the area, from the tranquil Killarney Lakes to the majestic Macgillycuddy's Reeks, it is hard not to feel inspired. Explore the art of glass blowing, from the furnace to the colouring, moulding and shaping of each unique piece. The Master Craftsman here has spent over six years learning the ancient craft of glass blowing, creating individual works reflecting his surroundings.
Tucked away on the rugged West Coast on the remote Dingle Peninsula, visit Ireland's leading goldsmith with forty years' experience handcrafting intricate and innovative jewellery. Continuing the timeless traditions of Irish jewellery crafting, they only Irish Hallmarked silver and gold for their original pieces. The jewellery combines the skilled artistry of a modern master with the unique age-old traditions of the Celts.
Another must for local crafts is a leather workshop based in the school house on Dingle Harbour and also a artisan potter who has been described as 'the Godfather of Irish Craft'. Visit the studios and workshops of these experts in Irish handicrafts for an insight into the heritage and traditions of Ireland.
In Dublin, combine a stay at the Westbury Hotel with a discovery of local Irish artisans and designers. Start with a visit to the only female Irish glove-maker and her exquisite designs. Step into the world of a unique perfumier, a nose who has worked with and knows the best in the business. This home to rare and special scents is a truly fascinating experience. Visit a family run Irish cashmere business with roots in County Kildare. Enjoy the luxurious fabric and experience a brand rich with Irish culture and heritage with a strong passion for Irish design and quality.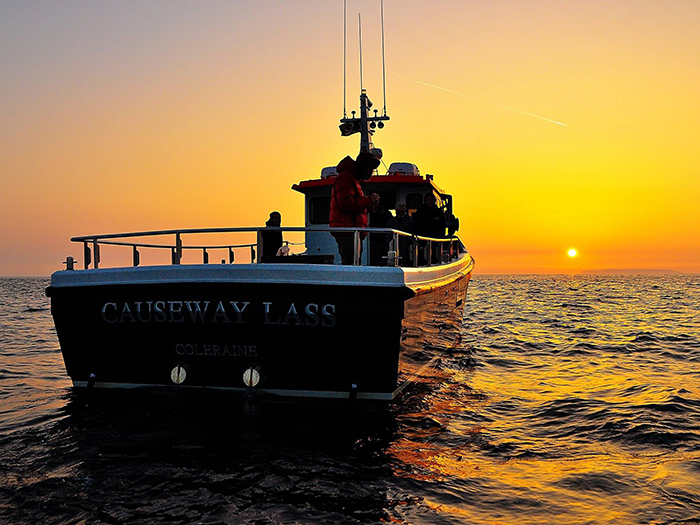 Combine these arts and crafts experiences with amazing accommodation in our latest inspiring Ireland and Northern Ireland sample programmes below: