18th September 2018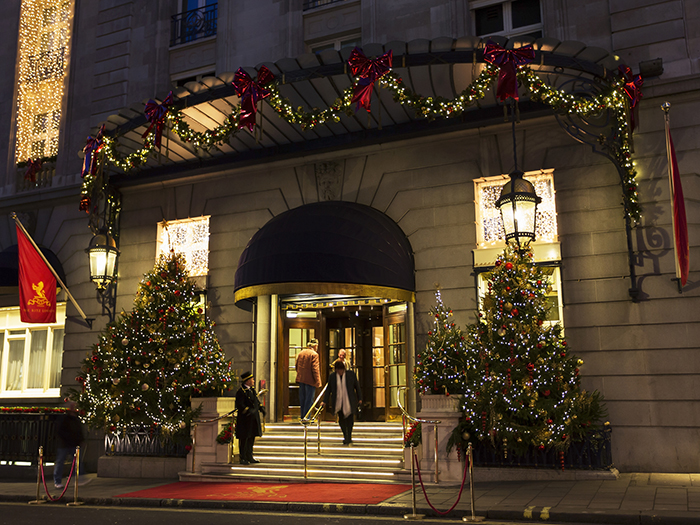 Whether your ideal festive season is spent in the city enjoying the twinkling lights and warm welcome of luxury hotels and apartments, or if you prefer an escape to the country, in a stately Christmas castle, a homely lodge or a secluded family stay, Dream Escape have the perfect programme.
______________________________________________________
Enjoy the hustle and bustle of the city at Christmas, enjoying shops and shows and unique guided experiences to inspire and entertain. Indulge in private foodie tours, skating under the stars or soaking up the atmosphere at the Winter Wonderland in Hyde Park or Edinburgh's festive Christmas markets. Shop for gifts in iconic stores, maybe enjoying a behind the scenes tour or a visit to Santa! Enjoy a Christmas pantomime, West End show or wander along London's South Bank to the newest extravaganza, 'Circus 1903', promising the thrills and daredevil entertainment of a turn of the century circus. Pay a visit to one of England's finest palaces for a truly magical experience, with light trails through festive gardens, tree canopies drenched in seasonal colour and the beautiful formal gardens lit up with snowflakes, baubles and twinkling lights.
______________________________________________________
We have the most exquisite private properties, perfectly decorated to welcome you to a Christmas 'home from home.' With the luxury of a Butler, maybe an in-house cinema, Santa visiting on a sleigh and wonderful activities, all age groups will be engaged and entertained. Ranger guided walks and hiking in the beautiful Scottish Highlands, star gazing, falconry, treasure hunts, warm welcoming open fires, whisky tastings and mulled wine, will all mean a marvellous and memorable holiday.
______________________________________________________
Stay in one of Ireland's most magical castles for a fairy-tale Christmas. Perfect for a family or group of friends, it comes with exclusive use of all the facilities and the Duke's personal Butler. Enjoy seasonal activities, hang homemade stockings from the magnificent chimneys, indulge in banquets fit for royalty and take walks in the grounds learning of the history and heritage of this magnificent estate. Admire soaring Christmas trees, carol singing under the stars and roaring log fires topped off with a true Irish welcome. For the more sporting, a private house on a world class golf course may hit the mark. With the opportunity to tee off from your doorstep, take lessons with the Pro and enjoy the property's private cinema, pool, chef, private falconry and archery. Everyone is certain to leave refreshed and revitalised.
______________________________________________________
Click below for our Festive itineraries:
An Exclusive Emerald Isle Christmas